And a voice came from heaven: "You are my Son, whom I love; with you I am well pleased." Mark 1:11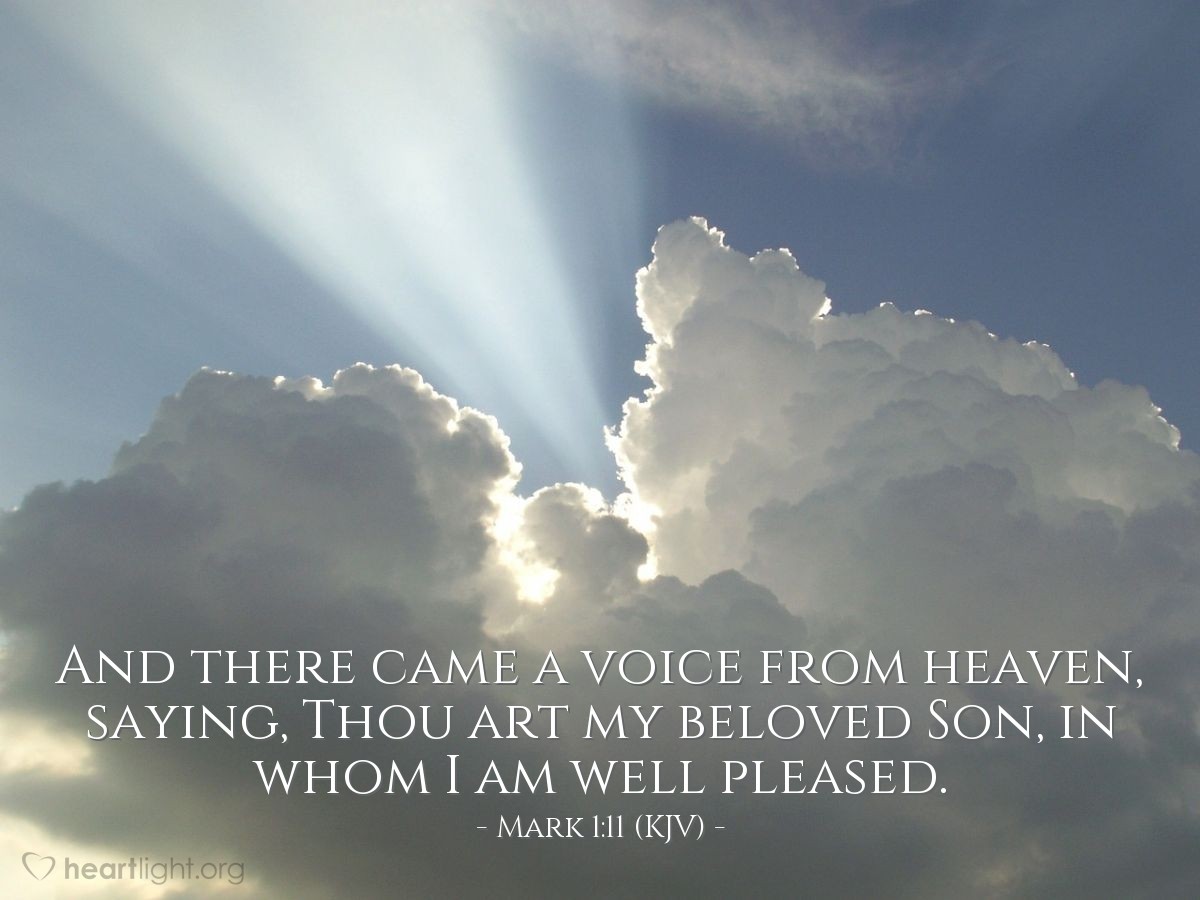 You and I will probably never hear an audible voice like Jesus did on that momentous day. Yet confidence and faith for living each day can be drawn from knowing who you are.
But we too can know who we are in a way that encourages us and clarifies our calling. Romans 8 affirms that we are "the children of God" (8:14).1 John 3:1 adds, "See what love the Father has lavished on us, that we should be called children of God! And that is what we are!" Confident in the love of our Heavenly Father, we can live boldly for his purposes, serving him in every facet of our lives. In this way we, like Jesus, can bring great joy to our Father. The fact that we are God's beloved children can make a difference in our work. In times of discouragement, we can be reassured by the fact that God cares for us. When we face opposition or injustice, we can be strengthened by the knowledge of who we are. When we feel lonely or isolated, we can remember that God is with us and will never let us go. In everything we do, we can seek to give joy to our Heavenly Father, knowing that he delights in us.
A daily dose of quiet time in the word of God lets those timeless principles and promises speak to our souls and encourage us to follow God's plan for our lives each day.